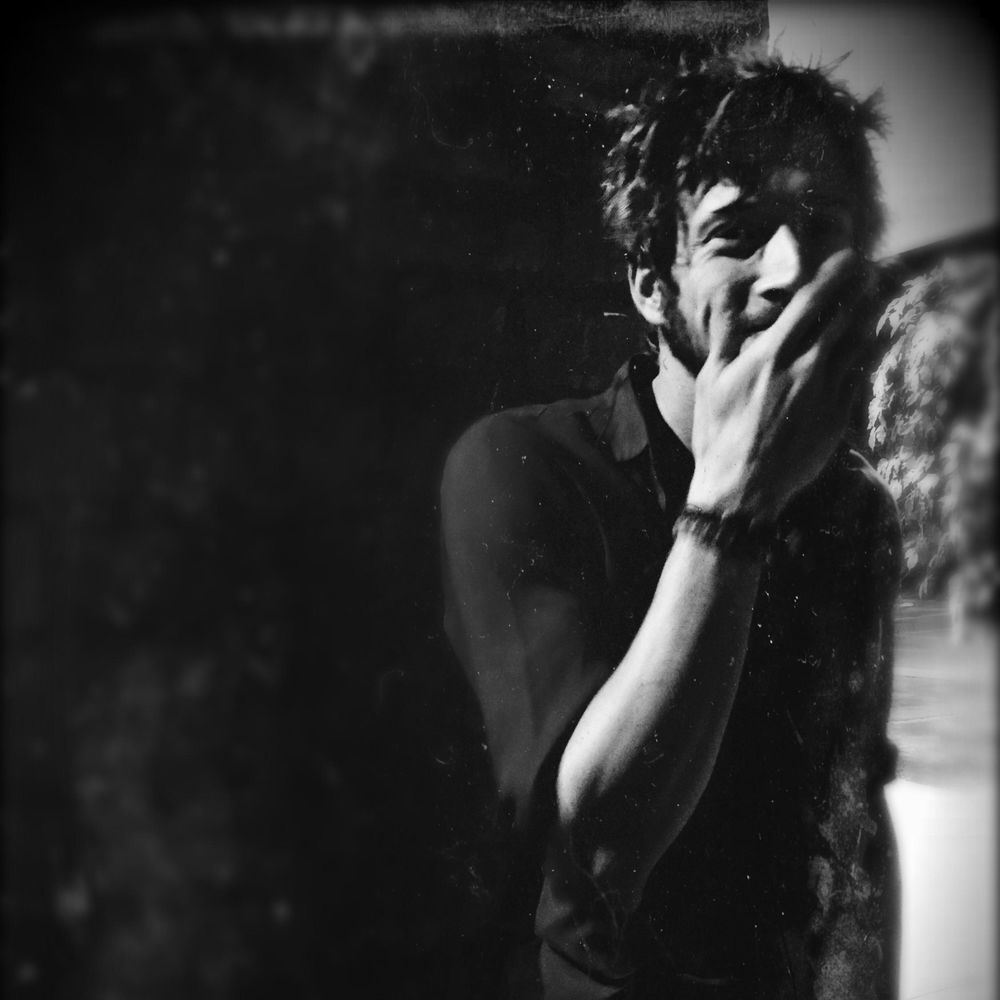 There are many elements comprising Croix's style, however, psychedelia, ambience, and musique concrete are the most predominant strains featured in nearly every project. Other recurring panaches involve atonality, dissonance, indeterminism, and droning. All Croix recordings convey a heavy preference for the lo-fi aesthetic and, from 2001 to 2008, he recorded exclusively with analog equipment.

SOUND ART
Croix is perhaps most recognized for his associative work. His collaboration with Robert Reinhardt (and various other studio musicians) on "Mascara" was recorded at Michiko Studios in NYC in 2009. Devoid of guitar, the project emphasized classical acoustic instruments and experimental composing techniques. An album release is prospective.
In 2011, Croix released Bocca di Leone, a 90-part collaborative project (spanning two and a half hours) celebrating the culture and peoples of Sardinia through sound montage and concrete music. It was reissued in abridged form in 2019 as the first release under the Tachisme Records label reincarnation.
Croix was commissioned in 2015 to arrange a San Roque performance art soundtrack conceived by Martin Ronquillo. Titled "Melodia Sangre", the work features (amongst percussive instrumentation) lavish synth droning and extensive bow guitar. An album release is planned.
In 2016, Croix collaborated with several studio musicians using indeterministic techniques to develop Mise en Contexte. An electronica-focused collection of songs experimentally composed during the editing process using over three hours of recordings.
MANOS
From 2012-2018 Croix acted as guitarist-for-hire for many projects until collaborating with Larry Durica and John Godshalk (Floorian, Soma Flux) in the improvised, guitar-driven, cosmic ambient outfit, Manos. Their self-titled debut album was released in 2019. This served as a catalyst motivating Croix to reestablish his former record label (Port Manteau Records) under the name of Tachisme Records.
SOLO WORKS
Following Bocca di Leone was 2020's minimalist acoustic album, Splendour + Misery. Fifteen songs in the singer-songwriter aesthetic with light psychedelic elements.
He has released two of, what he terms, psychedelic-songwriter LP's: Cosmospine and Marquis Verdigris. Sister albums laced with provocative lyricism and angular fretwork.
Two EP's have been released. A three-song album titled, French Diseases of the Soul (2022), featuring a psychedelic rock song bookended by two expansive dark ambient tracks. And the impromptu drone project, Noncommunication of the Cephalopods (2021).
Croix has, of yet, released three singles. A Tenderness of Wolves, Eyes Touch, and That's What You Do.

MUSIC FOR FILM
Croix is credited for the music and sound mix of several films. In particular, three indie films written/directed by Matt Hendricks: Vincent & Vincent (2008), Baby Alligators (2010), and I'm Not Mine (2017). Hendricks has also directed music videos for two of Croix's songs, Dreaming and Patricia's Loose.
SPOKEN WORD
In 2017, Croix began accepting audiobook commissions from publisher, Aurelia Leo, and has since produced over three dozen audiobooks under that umbrella (sound effects, ambience, and occasional narration).
ANORAK ARTS
2020 marked the birth of Anorak Arts Publishing, a subsidiary of the Tachisme Records label featuring works in the public domain. So far the series includes stories by H.P. Lovecraft (The Festival, The Music of Erich Zann, and The Lurking Fear), A Hunger Artist (Franz Kafka), and A Missa do Galo (or Midnight Mass) by Machado de Assis. Future works include King Pest by Edgar Allan Poe and Beyond the Wall of Sleep by H.P. Lovecraft.
FUTURE
Postnatal Noise Cocoon, a psychedelic/freak-folk collaboration with Philadelphia-based band, The Colored Coat, is the next scheduled release.