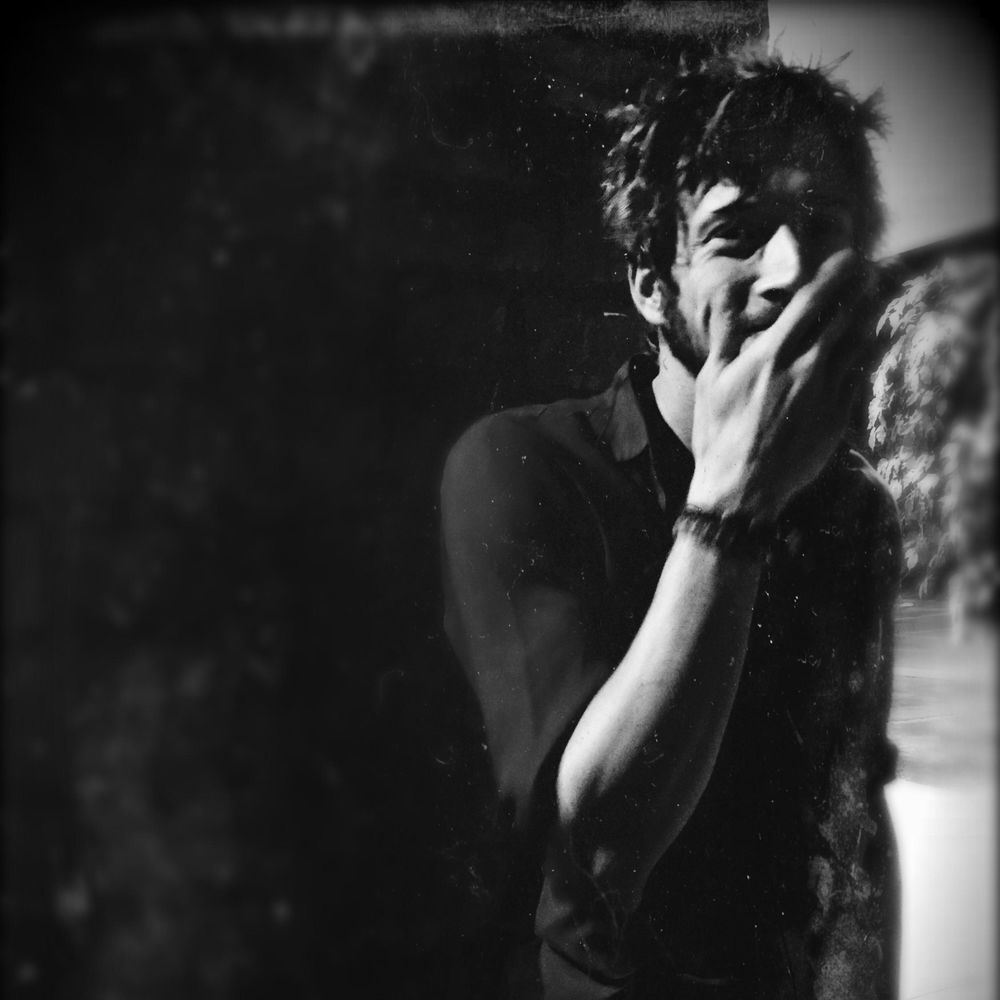 There are many elements comprising Croix's style, however, psychedelia, ambience, and musique concrete are the most predominant strains featured in nearly every project. Other recurring panaches involve atonality, dissonance, indeterminism, and droning.  All Croix recordings convey a heavy preference for the lo-fi aesthetic and, from 2001 to 2008, he recorded exclusively with analog equipment.
Beginning in 2004, Croix collaborated with what was eventually dubbed the Nightingale Ensemble (often performing live as Bandersnatch) which consisted of Mitch Leroi, Derek Joseph, Carrie Aldridge, Ian Cartwright, David Nauls, Julia Long, Marshall Rogers, and Klaus Noyes. The approach to songwriting was to present a song structure (composed in "themes") and allow the ensemble to improvise live in the studio and "shape" the sound of the final composition. In this respect, Croix has likened collaborations with this ensemble to "communal songwriting." They recorded over a hundred original songs together (most with vocals and lyrics) and released seven lo-fi albums (all of which have been discontinued since many of them are scheduled for reissue). The ensemble disbanded in 2011.
Croix composed/mixed music/sound for three indie films written/directed by Matt Hendricks:  Vincent & Vincent (2008), Baby Alligators (2010), and I'm Not Mine (2017). Hendricks has also directed music videos for two of Croix's songs, Dreaming and Patricia's Loose.
In 2009-2010 two albums were recorded and released. Prenatal Noise Cocoon, a psychedelic/freak-folk collaboration with Philly-based band, The Colored Coat; and Snapdragon, a large collaborative project celebrating the culture and peoples of Sardinia through sound montage and concrete music. Snapdragon was reissued in 2019 (and is now available) under the title, Bocca di leone.
From 2011 - 2013, Croix was the guitarist for three band projects in Atlanta, Georgia: Seren (experimental trip-hop), Alabama Limo (southern rock), and Barrel House (retro/progressive rock).
In 2014, he was a guitarist in Philly-based hard rock/psych band, Disco Machine Gun. Despite disbanding in 2015, they released an album in 2016 titled, Drag the Lake. Also recorded in 2015 was a series of bow guitar recordings commissioned for a San Roque art project titled, Melodia Sangre (soon to be reissued in album form).
In 2017, Croix began accepting audiobook commissions from publisher, Aurelia Leo, and has produced over two dozen audiobooks under that umbrella (sound effects, ambience, and occasional narration); in addition to the production of their upcoming speculative/science fiction podcast, Infinite Metropolis.
In 2018, an improvised psychedelic/cosmic/ambient band by the name of Manos was formed. They would put out their self-titled debut album in March of 2019 as the first release of Croix's reincarnated record label, Tachisme Records. They are currently writing/recording their sophomore album.
In 2020, minimalist/freak-folk acoustic album, Splendour + Misery, was released. Additionally, the end of that year marked the birth of Anorak Arts Publishing, a subsidiary of the Tachisme Records label featuring works in the public domain. The first in this series of spoken word/ambient projects was, The Festival by H.P. Lovecraft. This was soon followed by A Hunger Artist (Franz Kafka) and The Music of Erich Zann (Lovecraft) - both released in 2021. Lovecraft's The Lurking Fear was released in 2022. 2023 brought the release of A Missa do Gallo (or Midnight Mass) by Machado de Assis. Future endeavours in the series include The Sonnets for Orpheus by Rainer Maria Rilke.
Early 2021 brought about the impromptu psychedelic drone EP, Noncommunication of the Cephalopods as well as a second sound collage album titled, Mise en Contexte (originally recorded in 2016). A single titled, A Tenderness of Wolves, was released to preempt the psychedelic rock album, Cosmospine.
In 2022, two singles were released: an original titled, Eyes Touch and an Iggy Pop cover, Nightclubbing. Released later in the year: a Bob Dylan cover, Wanted Man, and a three-song EP titled, French Diseases of the Soul, featuring expansive synthwork and minimal composition.

2023 began with the release of a cover by John Cale titled, Amsterdam. Dark psychedelic rock album, Marquis Verdigris was released in March. In addition, a reissue LP, Postnatal Noise Cocoon, is also slated for release.